Virgin River
 is a romance series that chronicles the romance between Mel Monroe (Alexandra Breckenridge) and
Jack Sheridan (Martin Henderson)
.  However, the show is not without its drama. Following Jack's nearly being shot to death, his friend, Detective Mike Valenzuela (Marco Grazzini) opened an investigation. Now, Mike has arrested fellow former Marine, Dan Brady (Ben Hollingsworth) for the crime, but viewers think something is fishy.
Was Brady arrested because he was trying to blackmail Mike?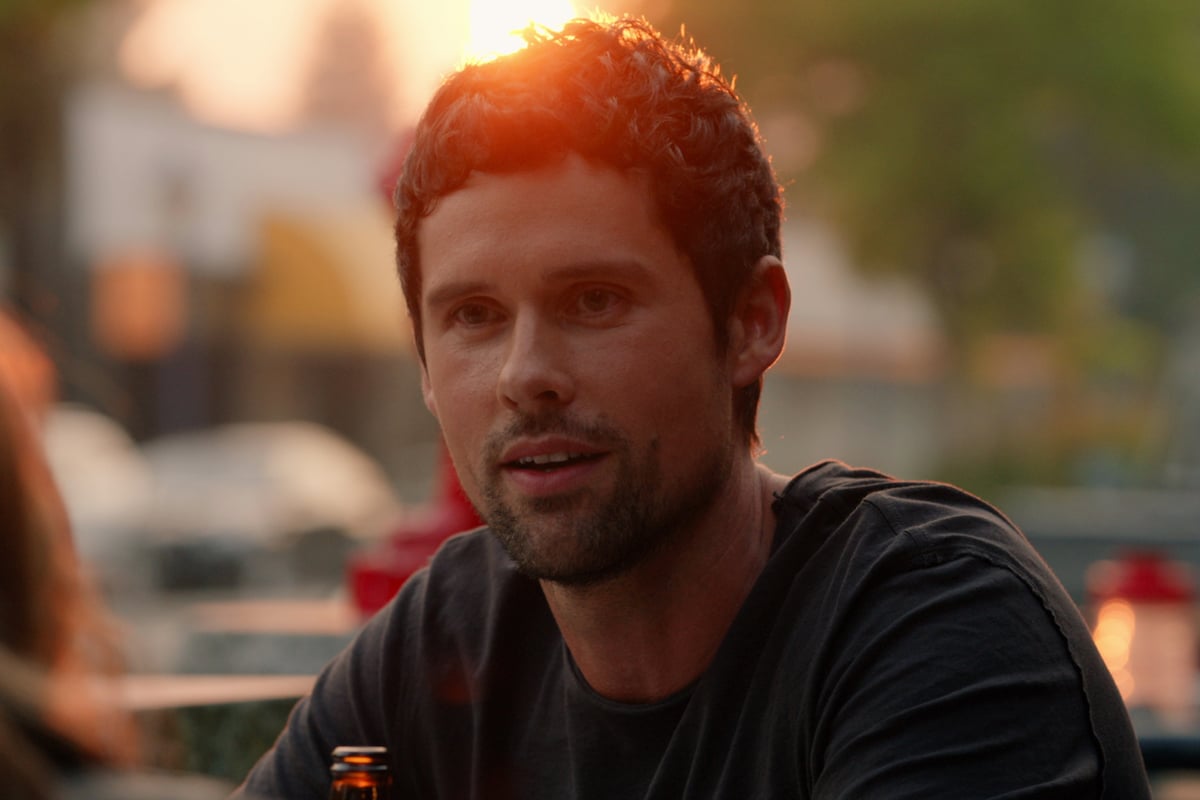 RELATED: 'Virgin River': Fans Might Not Find out Who Shot Jack for a Long Time
Mike arrested Brady for shooting Jack in 'Virgin River'
At the end of season 3, Virgin River fans were stunned when Mike arrested Brady for shooting Jack. In season 2, Jack was shot in his bar, but no suspects were found. Over the course of season 3, Brady's alibi fell apart, Jack had flashbacks of seeing Brady just before he was shot and finally, Mike found a gun in his car.
Though Brady and Jack have been on the outs for some time, we still aren't convinced that Brady would shoot Jack. It doesn't make sense unless Mike had a different motive for getting Brady locked up.
RELATED: 'Virgin River': Did Charmaine Go Through IVF to Get Pregnant?
Will Brady blackmail Mike?
We do know that Mike appears to have a crush on Brie (Zibby Allen), Jack's sister who is currently dating Brady. But we think Mike has another reason for locking Brady up. It appears that Brady knows something about Mike that no one else in Virgin River does.
One Redditor reflected on a conversation Jack and Mike had in season 1. "Jack tells his cop friend that Charmaine is pregnant and he says 'whoa, Jesus, I didn't know you were still seeing her'," the Redditor said via Express. "His entire body language is kinda like maybe he and Charmaine hooked up and are keeping it hidden from Jack. Like why would he think they weren't together unless Charmaine gave the impression to him they weren't and they got together. Made me think forward to season 3 when Brady is saying to the cop guy that he knows he's not a good guy."
It is possible that Charmaine's twins are actually Mike's and Brady was blackmailing him which landed him in jail?
RELATED: 'Virgin River': Why Are so Many Characters From Robyn Carr's Books Missing From the Show?
What dark secret is Mike hiding on 'Virgin River'?
The animosity between Brady and Mike seems to stem from their time together as Marines. Mike arrived in Virgin River, to investigate drug kingpin Calvin (David Cubitt). for his various crimes in the community. Though Jack seems to think that Mike is trustworthy, Brady appears to believe that Mike is hiding a dark secret.
It appears that this secret has something to do with Afghanistan, but if Mike was also having an affair with Charmaine, it would only add to Jack's disdain for him. Thankfully, Virgin River showrunner Sue Tenney has said that all the answers that fans are seeking will be revealed in season 4.
"If we get the actual reveal [in season 4], it would detail more of how this all was intertwined," Tenney told Us Weekly. "The webbing of that story goes all the way back to the first season, so it's a connective tissue that goes through four seasons."
Read the original article from The Cheat Sheet